Reinforcements are extremely important component of any leather goods whether wallet , handbags , belts or portfolio .The importance of reinforcement is crucial for a life cycle of a leather goods and we understand this very well .We bring to customers a complete range of leather goods reinforcements which could be categorised in following categories :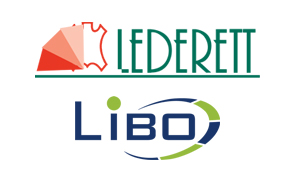 Leather board
Leather Boards (also known as SALPA & Bonded Leather ). By finely milling vegetable leather scraps as well as chrome shavings , adding natural fat and latex as a binder ,adding water, the mixture is pumped through a long screen machine – a production process very similar to the production of paper. By subsequently drying, calandering and finishing our material, leather board is formed – a continuous product, which is available in a number of qualities and thicknesses. Leather boards have the following properties as a reinforcement :
Datasheets on request
Soft & Supple with a very good flexibility & memory .
Leather like structure give the products a natural feel & not papery feel
Very good strength and very good stich compatibility
Easy to use : It is easy to skive or stich or finish the leather boards
Premium Leather boards from Germany : LEDERTT
With more than 65 years of experience Lederett is one of the leading producers of bonded leather / leather board in Germany.
They have different product lines …(Read More)
Economical Leather boards : LIBO (Read More)
---

Cellulose Board
Cellulose Board has generally good shoemaking and wear properties and can be used either as a stiff insole or inserted between the outsole and insole at the waist to "reinforce" the insole where additional rigidity is required.
---
SOFT REINFORCEMENTS
Content Awaiting
We have two brands of soft reinforcements :
For more details – Click Supplier Website